Noticias
First meeting of Piecitos Talent Scholarship students from Argentina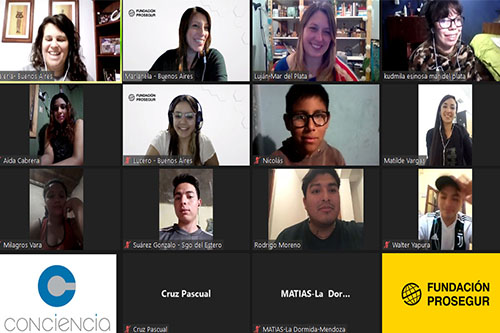 Together with our educational partner, Asociación Conciencia, we organised the first virtual meeting of all the Piecitos Colorados from Argentina who have obtained a Talent Scholarship. A dynamic and playful workshop, which have built links between the students from different parts of the country and provided them useful tools to manage emotions and frustrations, as well as to reinforce their self-confidence.
Of the 21 scholarship holders who are part of the project, 14 are in secondary school, while the other 7 are at university, many of them combining their education with work. Asociación Conciencia supports us with the tutoring and monitoring of each student, accompanying not only their educational path, but also reinforcing skills related to autonomy, flexibility, socio-emotional development and their ability to adapt, thus preparing them for adulthood.
From the Foundation, we would like to recognise all the little feet that, despite the complex educational context they are living in, continue to be committed to their education.