Noticias
Successful completion of the first virtual Corporate Volunteering in Peru!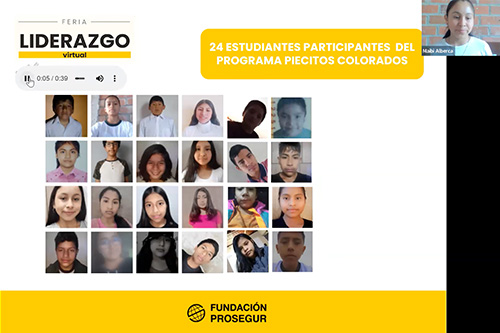 A total of 17 Prosegur employee volunteers from different regions have participated in the first Virtual Volunteering project promoted by the Foundation in Peru in alliance with the entity Peru Champs.
In their role as mentors, the professionals have accompanied the piecitos students from schools in Juliaca, Lima and Piura for 5 sessions, to support them in their projects related to improving the quality of education and reducing school dropout rates nationwide.
Thanks to the motivation and teamwork of students and volunteers, under the guidance of Peru Champs, 6 projects were completed and presented at a virtual fair attended by UGEL Piura staff, school principals, teachers and parents. A community committed to bringing about a change in education that leaves no child behind.