Committed staff
We believe in people and their power to bring about changes that improve the social environment. Under this premise, the Prosegur Foundation encourages the participation of the company's professionals in different volunteer actions, thus supporting their commitment to solidarity. A commitment that drives us in our mission and fills us with pride: it's not just what they do, but how they do it.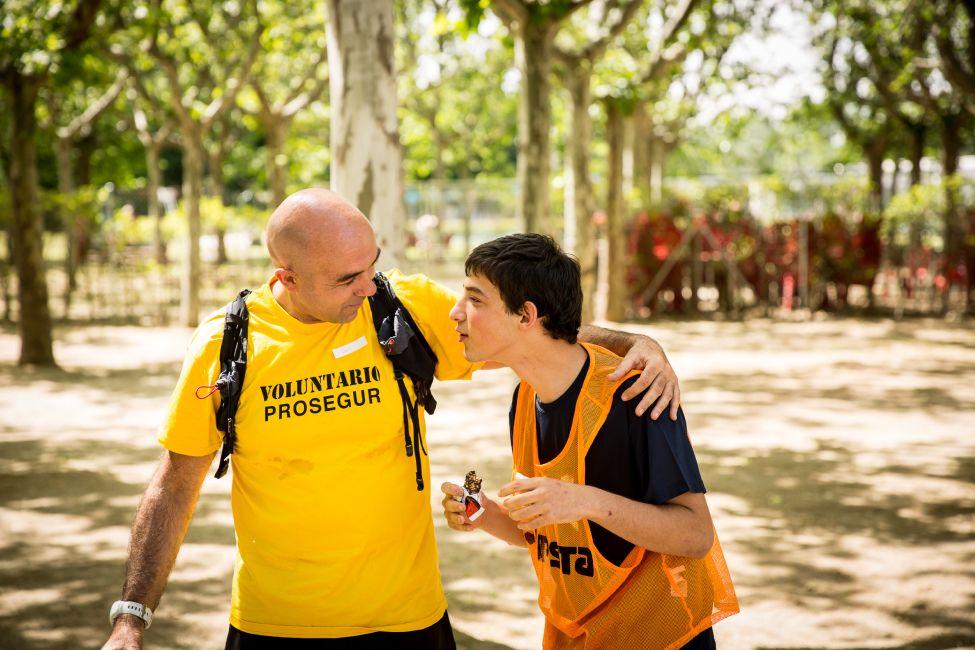 Volunteering for Inclusion
With our programme of inclusive activities, we aim to raise awareness among employees and their families about diversity and the rights of people with disabilities. The inclusive days - implemented in Spain and Latin America - have a variety of themes (adapted sports, theatre, painting and cooking workshops, geocaching, eco-trekking, marathon or Camino de Santiago) and a common focus: teaming up with this group in a normalised and leisure environment.
Volunteering in Piecitos schools
The strong linkage of the Latin American staff with the Piecitos schools is one of the essential features of the programme and also the attribute that gives the intervention model its unique character. Our employees, in addition to submitting candidate schools, are actively involved in improvement actions on the ground, working together with communities towards the same goal. Volunteering activities that have evolved from an initial phase more focused on helping in the rehabilitation of infrastructures, delivery of kits, etc. towards the transmission of knowledge and experiences to the students.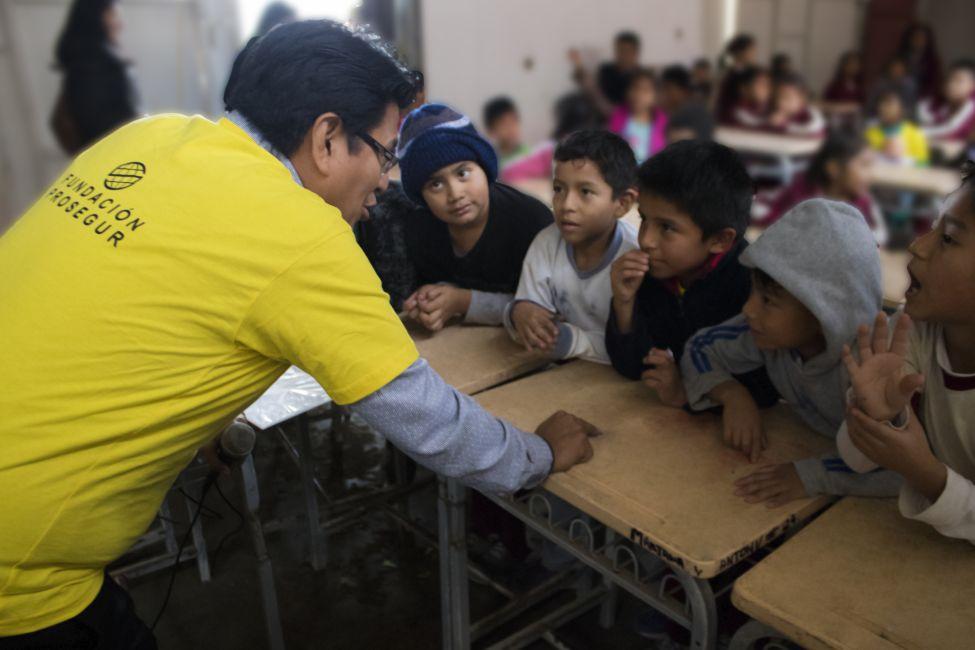 Motivational talks and career guidance
The lack of reference points and information on job opportunities contribute to young people from vulnerable backgrounds dropping out of school. To alleviate this deficit, Prosegur volunteers share their professional and personal experiences with secondary school or vocational training students, serving as an example and motivation for them to continue their studies and guiding them in their future.