Schools in Uruguay
The four Piecitos rural schools in the country are located in Canelones, Paysandú, Tacuarembó and Salto. Working as a community, the centres have driven their transformation, with a special emphasis on entrepreneurship and science. It enhances not only the students' creativity, but also their physical and emotional well-being.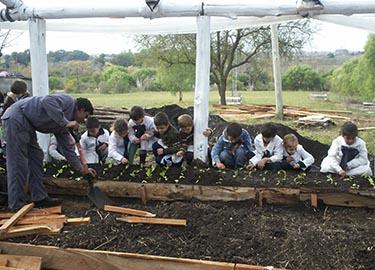 The first school in the country to take part in the programme, it promotes experiential learning in its students. Thus, the use of its greenhouse as a laboratory stands out, from where different research projects have emerged for the Piecitos Science Fairs. In addition, the entire educational community works with a focus on energy efficiency, with award-winning initiatives to reduce the school's own energy consumption. With the support of nutritionists, a balanced diet has been included in the pupils' diet.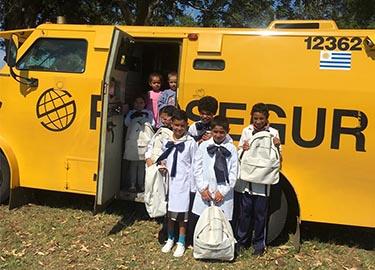 It joined Piecitos in 2010 and thanks to the partnership with the Elecnor Foundation - and with the aim of collaborating in the "Lights to learn Uruguay" project - it was possible to bring electricity from renewable sources to this remote school. With the support of nutritionists and physical education teachers, we have promoted a healthy lifestyle through theoretical and practical proposals, where each child has made their own book with the contents learned. Students are also developing science projects and participating in different Piecitos Colorados days in Montevideo in the framework of this theme.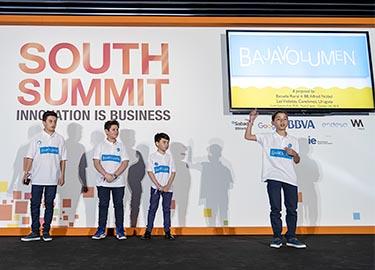 Entering the programme in 2012, and from the outset, it has stood out for bringing educational innovation to the classroom. As a result of its participation in the Créate Foundation's entrepreneurship programme, a team of students was selected to present their project in Madrid at the South Summit (Kids edition), the innovation platform for southern Europe. An experience that has re-evaluated the perception of rural education. This experience encouraged them to present their study on the water quality of the Santa Lucia River through its macroinvertebrates at the GLOBE Virtual Science Symposium (NASA programme). Work that has been recognised in 2021 as an example of scientific research for young people.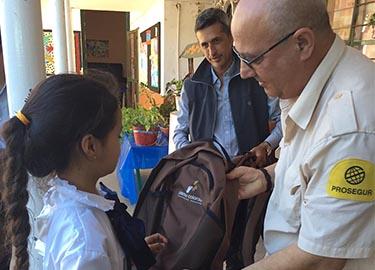 As the latest Uruguayan school to join Piecitos, we find ourselves focusing on infrastructure rehabilitation: replacement of ceilings, remodelling of the interior gallery, enclosure of rooms and thermal adaptation. This is a necessary stage in order to have safe and adapted spaces for teachers and students, and from which the rest of the phases of the integral model will be promoted.