Together, we add up
Since 2007 we have been working on different projects that seek to incorporate professionals with intellectual disabilities into the labour market through the Supported Employment methodology. Only in this way can the person achieve greater autonomy in their development and therefore have access to a more stable future.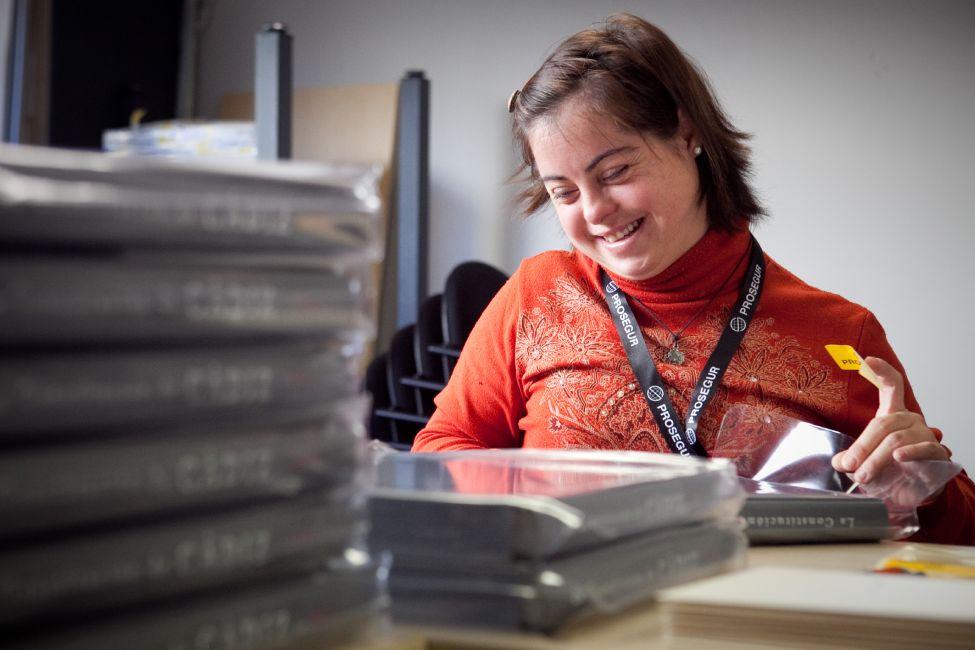 Labour Inclusion Plan
Thanks to the support of the entire Prosegur organisational structure and partnerships with expert foundations in the field, we launched a Plan for labour inclusion to integrate professionals with intellectual disabilities in the Company's offices. A model that moves away from welfare approaches and emphasises the search for jobs with real content, which respond to the needs of the company. With this focus on sustainability and following the replication of good practices, the plan that started in Spain has been extended to other countries such as Argentina, Chile, Colombia and Peru. Along the way, jobs have evolved from positions linked to administrative work to more technical and digital tasks. Not forgetting the adaptation to teleworking, which employees with disabilities have successfully tackled, thanks to the support and assistance of technology.
Centres of Excellence in Digitisation (CED)
An initiative that exemplifies the generation of shared value between business and society, and which is already a reality in Brazil, Chile, Spain and Peru. Made up of people with intellectual disabilities, the CEDs aim to achieve a more efficient management of processes through the digitalisation of the Company's physical documentation, thus achieving greater control over it and better traceability of its use. In addition to the positive impacts on productivity and the environment, we managed to promote labour diversity in Prosegur and contribute to reducing the digital gap of this group, by incorporating advanced solutions (robotics, Artificial Intelligence, etc.) in their performance. The project has achieved a global volume of more than 26 million digitised documents by 2020, thus supporting the company's digital transformation process.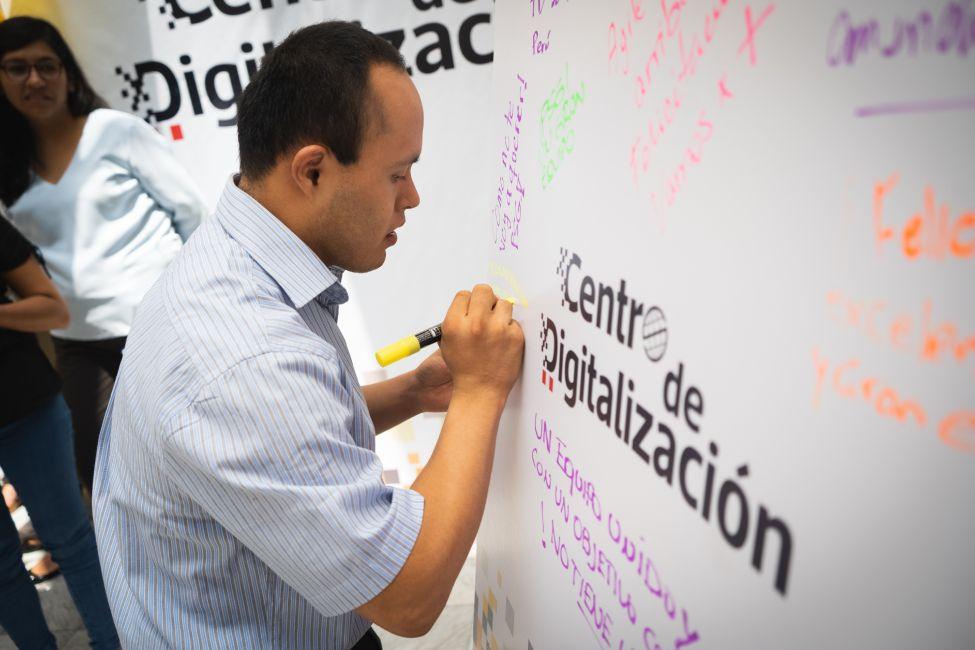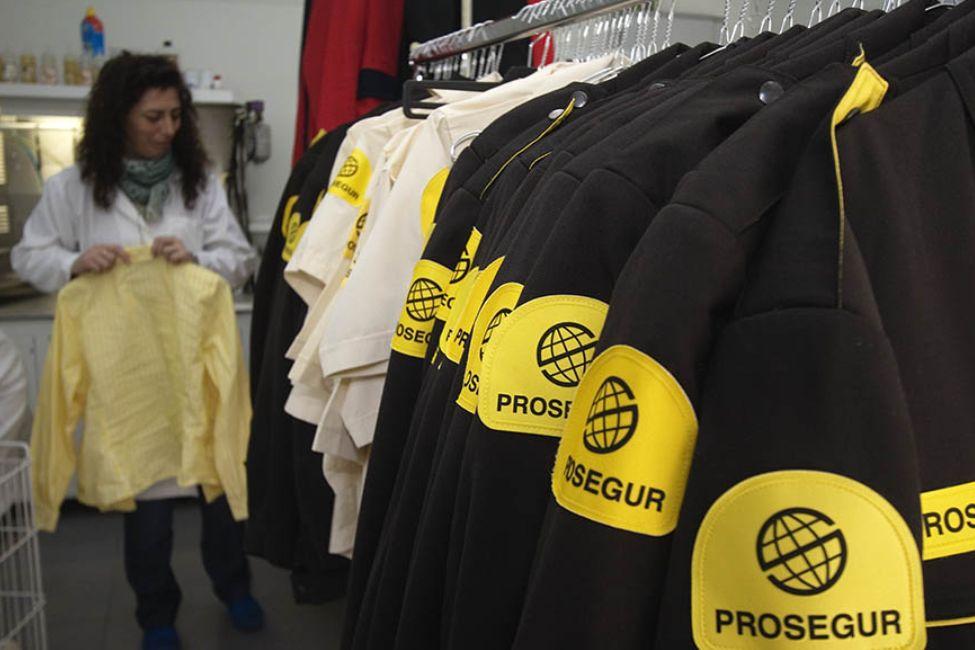 Aprocor-Prosegur Special Employment Centre
A special employment centre is a company in which at least 70% of its workforce is made up of people with some kind of disability. In 2007, Prosegur joined forces with the Aprocor Foundation to create such a centre focused on industrial laundry and dry cleaning tasks, including the recycling process and the destruction of garments. Thanks to its innovative approach and the application of new technologies, the project has evolved to become the Prosegur Goods Consolidation and Combination Centre. This is where uniforms are received, distributed and destroyed in accordance with environmental standards, for all operational staff across Europe. Its professionals have support based on pictograms and QR codes, as well as computer software that allows employees with reading and writing difficulties to manage garments at all stages of the work chain.