stories
Seeking the American dream
My name is Raúl Abellán and I am the first Prosegur Foundation scholarship recipient to graduate in the United States.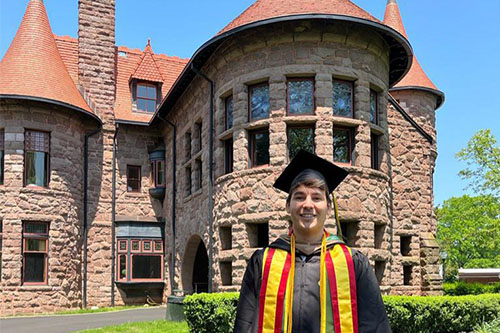 My story began in April 2018, when my father Juan Abellán (Security Sales Representative in Gerona) received an email from the Foundation offering the children of company employees the possibility of obtaining a scholarship to study a career in the USA, while practising a sport at university level.
When I heard about this opportunity - offered by the Foundation in alliance with the company Talento y Deporte - I didn't think twice and decided to go for it! First, I had to provide the documentation (academic qualifications, English exams, videos of my sporting performance, etc.) and then I had to deal with all the paperwork with the universities to obtain the scholarship. And although it was all very quick, I don't regret my decision.
First stop: Arkansas
The first steps were quite simple, guided by the motivation and the inertia of starting this adventure. I submitted my application and after receiving offers with grants to study at different universities, it was time to make a final decision. And that's when the mixed feelings began. At no time did I have any doubts or fear, but I always felt a little homesick, even before setting sail. Especially during the emotional farewell to my parents and my sister at the airport. And with this joy and sorrow intertwined, I made my way to the boarding gate and set off for my first destination: William Baptist University in Arkansas.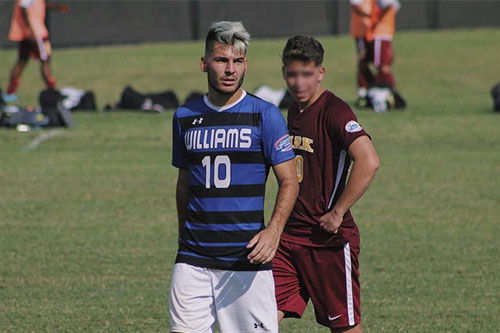 A small campus in a very remote town. The first month was the hardest, as I had to adapt to a completely new way of life: customs, language, timetables, friends, etc. But the days went by and I felt more and more comfortable there, combining my studies with my passion. With the football team we built a small family. We were Spaniards, Germans, Italians, Mexicans, Brazilians, Ecuadorians and Americans, and we all learned from each other! The two seasons were great, both collectively and individually. We broke a lot of records and had great seasons.
But after two years of racing, I felt that this was not the place for me to finish my studies. I'm a worldly boy and I had hardly moved out of the state yet. So I decided to transfer to another university. Months after negotiating and talking to coaches in other parts of the United States, I headed to Felician University in New Jersey. But not before saying goodbye to my "new family" and leaving happy to have made friends around the world.
A new beginning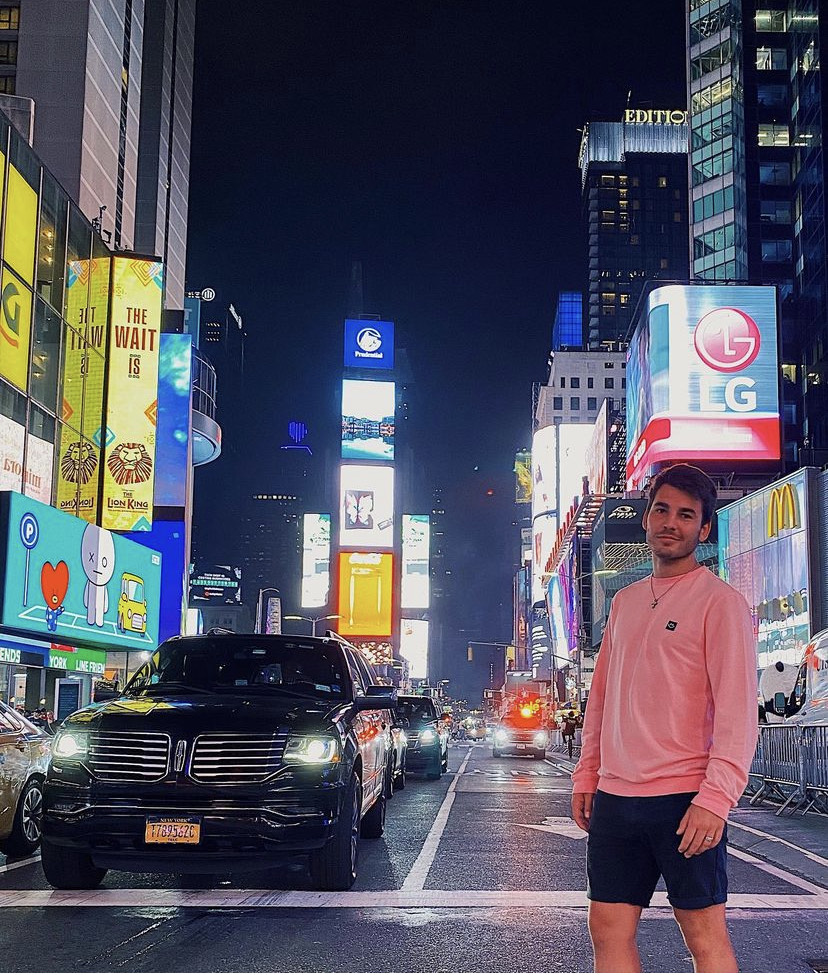 The following years were very different from the first two, neither better nor worse: just different. I chose Felician University because I wanted to move to a big city, and this university was a 20-minute bus ride from Times Square in New York. The campus was bigger than Arkansas and therefore not as familiar, but I still met a lot of people from all over the world.
I arrived there the first year in the middle of the pandemic and didn't get to enjoy it much, but the second year, and the last of my experience, counted for two. In just one year I got to see all of New York and was able to travel to Florida, California, Washington DC, and even did a mini tour of Canada.
In terms of football, the league was superior to my previous university and we managed to qualify for the play-offs, 10 years since the last time, so it was a satisfying time.
Without a doubt, the overall experience has been spectacular. The classes in the first years are adapted to your rhythm and the teachers help you a lot, taking into account that you are an international student who combines your studies with university sport.
The language is understood almost perfectly after a few months and communication becomes much easier after a while. Friends, family, a university degree, trips to incredible places, and much more, is just a summary of everything you can take away from this experience.
Unparalleled.