Noticias
Fighting the Digital Gap
We continue to hand over computers to disadvantaged schools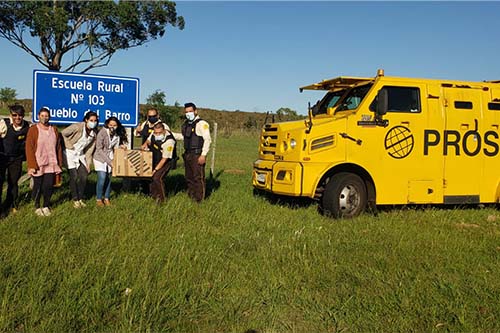 The work of our IT volunteer colleagues does not stop. Since we launched our Digital Divide project in 2020, we have already delivered more than 1115 devices to different groups in vulnerable environments in Spain and Latin America.
Computers that the IT area identifies and reconditions, installing free software on them, and which the Foundation has delivered to Piecitos Colorados schools and others in its area of action; public schools in Uruguay (in collaboration with ANEP); Ronald McDonald's Houses; people with disabilities to support their training for employment (in alliance with the Randstad Foundation); and Refugee Centres in Spain, among others.
With these actions, we are committed to reducing the digital divide to prevent any group from being left behind in their training, and we promote sustainable projects with the recycling of electronic waste in a responsible and innovative way.