Noticias
Innovation and fun for the youngest members of the family!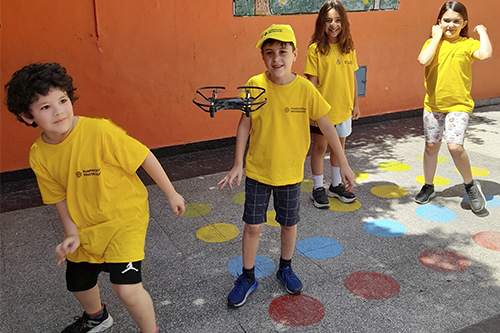 With the aim of boosting the innovative spirit, teamwork and creativity of the children of our Argentinean employees, we have organised the first Summer Experience in Buenos Aires: a camp full of learning and fun, led by Robokids professionals.
35 children between the ages of 6 and 12 took part in this unique experience in which, in addition to enjoying fun activities, they were immersed in the world of 3D design, drone flights, escape games, robotics and programming through dynamic workshops that combined science and technology.
In this way, we bring them new tools and activate 21st century skills in an innovative way.